It hasn't been too long since Grant Morrison and Liam Sharp brought a fresh perspective to Green Lantern.  Now a new art team takes over as DC introduces Green Lantern: Blackstars this November.  Now you can see a first look at the upcoming story.  Take a look at this very intense and graphic example: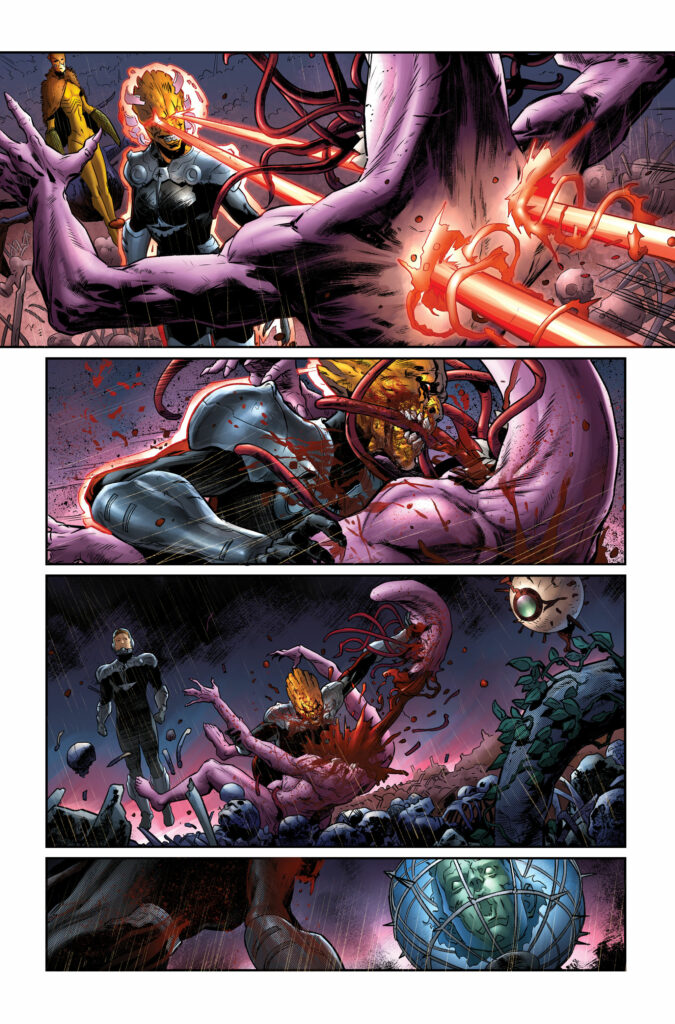 That is pretty vicious, if you ask me.  We also got a look at the connected covers for the upcoming issues, which you can see above.  Liam Sharp provided the art for those covers, and you can see quite a few characters involved there.  Almost seems Crisis-like, doesn't it?
The quick synopsis released by DC says: The Green Lantern Corps is no more! What has Hal Jordan done? Following the catastrophic events of The Green Lantern #12, no Green Lanterns can be found patrolling their space sectors...and not a single power ring lights the darkness. Across the universe, once-familiar faces now wear a different uniform and enforce a new type of galactic law. Long live the Blackstars! Who are they? What are they?
Here is the creative team that will be bringing you those answers on November 6, 2019:
Green Lantern: Blackstars #1 (of 3)
Written by Grant Morrison
Art by Xermanico
Color by Steve Oliff
Triptych Cover by Liam Sharp
Photo Credits: DC Comics